Information for Artists about Exhibiting at Russell Library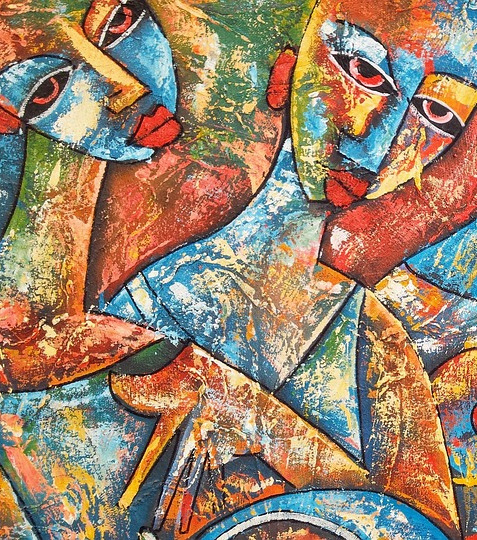 Art exhibits featuring the work of local visual artists are important to Russell Library's cultural mission: the library as a learning, entertainment, and resource-rich center where different backgrounds, interests, and values can meet and form bonds that strengthen the fabric of the community; a place for the enjoyment and edification of this community and its visitors.
There are display areas throughout the library, with a large, high ceiling space on the second floor, and a high traffic area in the main lobby. Groups of three or more artists may use the entire space; individual artists generally use one-half the space, with two exhibits shown simultaneously, one on each floor. (Individual artists may request the use of both floors, in the case of a large body of work.) The total wall space on the first floor is about 42 linear feet ; on the second floor, 60 linear feet. The library can accomodate some sculpture atop 33" high shelving units in a naturally lit area on the second floor.
Eligibility. Artists living and working in Connecticut are eligible to apply, with priority being given to those living and working in the Middletown area. First-time exhibitors, individuals, and groups are welcome. Images of some of the work you intend to show must be submitted for review; see the application for details. Exhibits are considered and selected by the Art Exhibits Committee. Criteria for review include: technical and artistic quality, a coherent theme, contribution to a lively and varied program for the year.