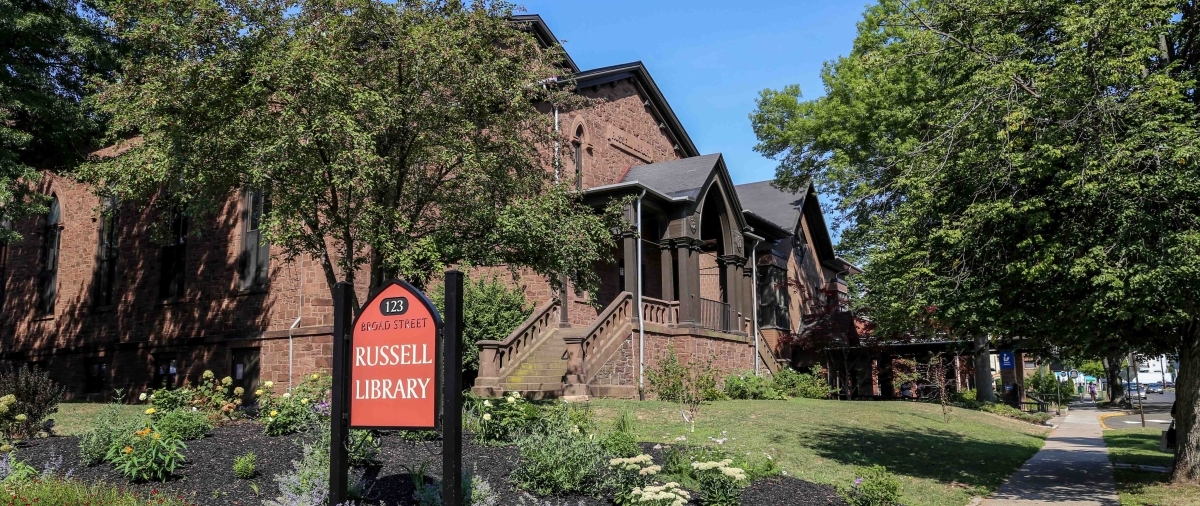 Find books, magazines, movies, music, and more!
Hours
Monday-Thursday: 9AM-8PM
Friday: 9AM-6PM
Saturday: 9AM-5PM
Sunday: 1PM-5PM (October-March)
Library Closed: Friday, Sept. 27th, 9am-1pm for staff training.
The library now has automatic renewals!
Most Russell Library material may be renewed twice unless on hold for another patron. Items will renew automatically! You no longer have to call or renew online.
DOWNLOADS
DATABASES
MUSEUM PASSES
COPY/FAX/PRINT
Maker Monday
Monday, September 23rd at 6:00pm
Activity Room
We will create a STEAM project from everyday objects!
This program is for kids ages 9-12.
No registration is required for this program, but space is limited to the first 25 friends who arrive at the library that day!
Sponsored by the Friends of The Russell Library.
Middletown International Film Festival presents Loveless
Tuesday,October 1st, 7-9pm
Hubbard Room
Loveless (Directed by Andrey Zvyagintsev)
A Moscow couple, in the final stages of a bitter divorce, battle over the custody of their 12-year-old son, whom neither wants.
Speaker: Victoria Smolkin, Associate Professor of History, Wesleyan University. Drop-in, no registration. Sponsored by The Friends of the Russell Library and Connecticut Humanities.
Thursday, October 3rd at 6:30pm
Hubbard Room
Discover how you can avoid 12 common IRA planning mistakes. You will walk away with a clear and effective plan for pursuing your retirement goals. Light refreshments will be available.
Registration is required, call the Russell Library at (860) 347-2528 to register, or RSVP to Craig Dennis of Edward Jones at 860-228-4909 or send an email to craig.dennis@edwardjones.com
Saturday, October 5th, 1-4pm.
Hubbard Room
Life-threatening emergencies can happen fast and emergency responders aren't always nearby. Learn five simple steps that may save a life!
Registration is required and space is limited for this training session.
Want to know more about the "Until Help Arrives" program? Check out the FEMA website: https://community.fema.gov/until-help-arrives
SIGN-UP FOR OUR E-NEWSLETTER
Get the Latest News and Event Info from the Russell Library