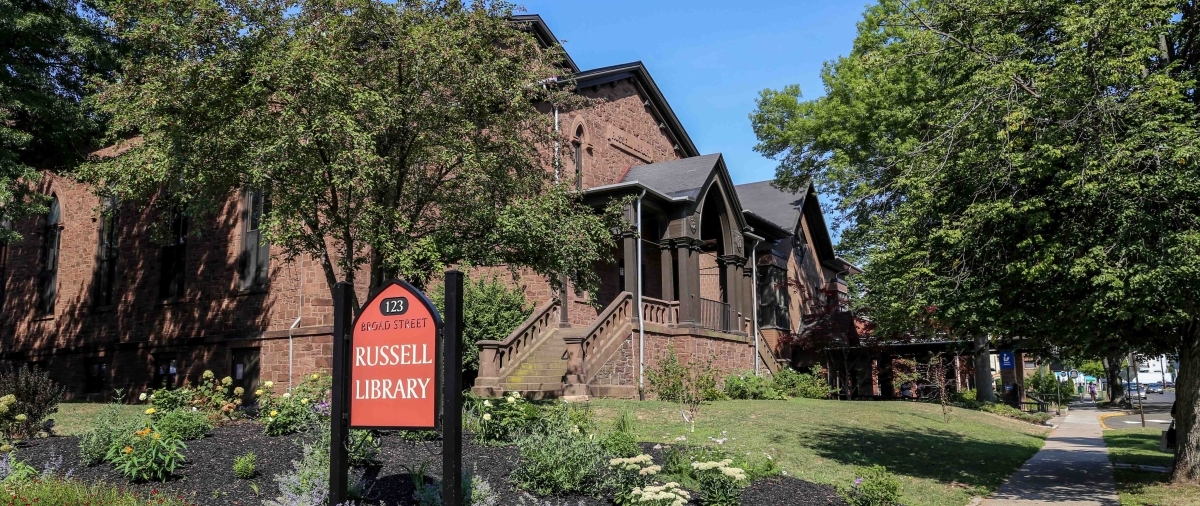 Find books, magazines, movies, music, and more!
Hours
Monday-Thursday: 9AM-8PM
Friday: 9AM-6PM
Saturday: 9AM-5PM
Sunday: 1PM-5PM (October-March)
The library now has automatic renewals!
Most Russell Library material may be renewed twice unless it is on hold for another patron.
Items will renew automatically! You no longer have to call or renew online.
DOWNLOADS
DATABASES
MUSEUM PASSES
COPY/FAX/PRINT
Uncovering the Hidden Job Market with Reference USA
Thursday, July 18th at 10-Noon
Hubbard Room

Guest speaker,TJ Pridell will host an interactive career program catering to the Middletown job seeker community.
TJ will speak on how ReferenenceUSA, a free service offered thorugh Russell Library, can assist job seekers to expand their opportunities in the job market.
ReferenceUSA allows users to research area businesses and apply to available job openings, create marketing plans & provides helpful resume tips.
Science Adventures: Animal Adaptations and Habitats
Saturday, July 20th at 10:00am
Hubbard Room
Learn about some of the Children's Museum's Wildlife Sanctuary animals. Discover the unique ways they have adapted to meet their specific needs & compare similarities and differences between mammals, reptiles, amphibians and insects. Two live animals from the Wildlife Sanctuary will be here!
For grades K – 8th (ages 5 – 13).
No registration is required, but space in the room is limited to the first 75 friends who arrive that day!
Sponsored by the Friends of the Russell Library.
Adult Summer Reading
Sign up at the Borrowing Desk, we will need your name and library card barcode. You will receive one ticket for signing up. Patrons age 18 and above are eligible.
Pick up and complete a paper review form for each book you have read. For each review form you hand in you will receive one ticket for the next drawing.
There will be 4 drawings for Downtown Middletown gift cards. Drawings will be on the following Monday mornings: July 1,  July 15,  July 29,  August 12.
SIGN-UP FOR OUR E-NEWSLETTER
Get the Latest News and Event Info from the Russell Library